Namastay was started by a young entrepreneur who came up with a clip that fastens a towel to a yoga mat. Deliverables include a brand guidebook, a website, and a kickstarter campaign.
Branding, web design & development
Create a logo and brand guide to represent the product.

Design and develop a website to advertise the clips.​​​​​​​​​​​​​​​​​​​​​​​​​​​​​​​​​​​​​​​​​​​​​​​​​​​​​​​​​​​​​​​​​​​​​​​​​​​​​​​​​​​​​​​​​​​​​​​​​​​​​​​​​​​​​​​​​​​​​​​​​​​​​​​​​​​​​​​​​​​​​​​​​​​​​​​​​​​​​​​​​​

​Produce assets for Kickstarter campaign.​​​​​​​​​​​​​​​​​​​​​​​​​​​​​​​​​​​​​​​​​​​​​​​​​​​​​​​​​​​​​​​​​​​​​​​​​​​​​​​​​​​​​​​​​​​​​​​​​​​​​​​​​​​​​​​​
The product's full name is actually "Namastay clips". For the first round, I implemented different yoga poses. For the second round, the primary focus was to pick the right wording of the brand: 'namastay clips', 'NamaStay Clips', or 'Namastay Clips'.
Round 1: Pose Explorations
Round 2: Brand Name explorations (Lotus Pose)
We landed on "namastay clips" and I began color explorations.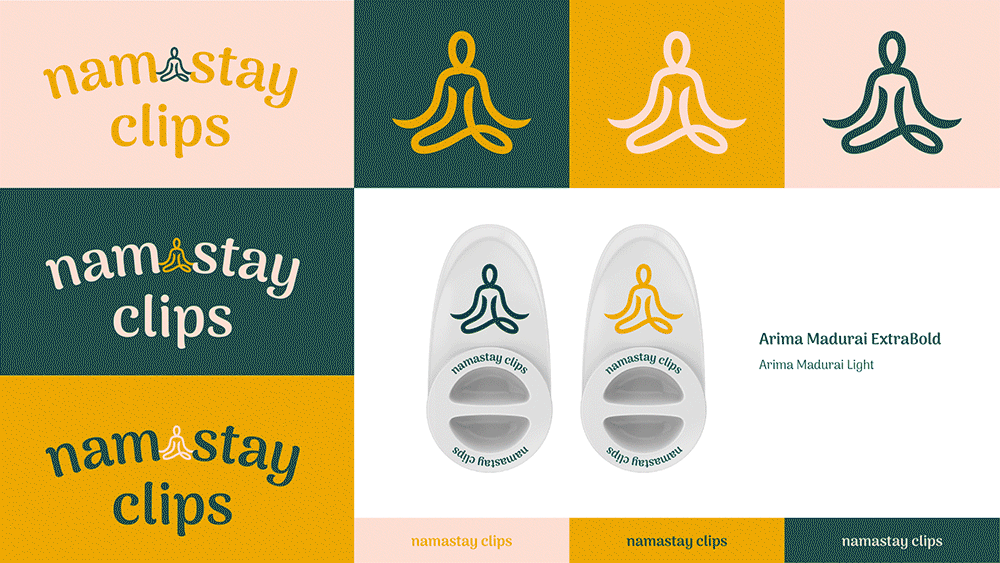 Round 3: Color Explorations